Excellent and Reliable Moving Services
Whether you're leaving your home in Sydney for your first flat in Melbourne or your dream house in Canberra, Herbert Removals Sydney is the trusted moving company to ensure you have a perfect move. All our removalists are professional, experienced, and trusted by our customers. We have provided top-notch removalist service for years.
With over 10 years of experience, our removal company has become the trusted name for interstate removals, local move, and office relocations. If you need furniture removal, office removals, or simply moving houses from one city or suburb to another, we can help. Our furniture removalists will make moving easy and as pain-free as possible. Our mission is to provide the highest level of service for our customers while offering a competitive price.
We know how important your 'Moving Day' is and we're here to make sure you don't stress about it! When you choose Herbert Removals Sydney, you can be sure that you're getting high-quality service that's affordable without compromise on quality. We can even put together a moving package that will suit your needs and budget.
Herbert Removals Sydney has over a decade of experience in removal services. We offer stress-free, high-quality, and the best experience for our customers. Whatever you need to move, we'll get to its destination safely. Our furniture removalists are trained to take specialised care of your precious possessions. Entrust your furniture and valuables only to the best in business, work with us today!
Get your free moving estimate
Request a quote
A Complete Removals Service: Pre-packing, Packaging, Storage, and End of Lease Cleaning.
Moving is not as easy as just getting your stuff from point A to B. We know that the biggest cause of stress can be from the packing and unpacking process. Herbert Removals Sydney offers a complete removal service so that you can focus on the joy and excitement of your moving day, while we handle the rest!
Our service begins by assigning you with a moving consultant that will be your point of contact throughout the moving process. Based on your package, we can pack and deliver all your furniture and fittings to your new destination. We have a fleet of moving trucks and a team of experienced removalists Sydney that will make moving as stress-free as possible. At Herbert Removals Sydney, our reliable removalists will pack, pad, and tie your items properly. Have the peace of mind that all your furniture will arrive at your new location without a single scratch.
We'll handle the hassle of packing for you. Our professional packers can do it days before the move so that you're all set during moving day. Our Sydney removals packing services will make sure all your goods are safe before transport.
Once the pickup is done, we can clean your apartment from top to bottom to ensure you meet your lease requirements. Our service will help you get your bond back!
We offer a wide range of storage solutions for your valuables. Whether you're moving heavy items such as pianos, pool tables, or fragile antiques, our experts know how to handle them with special care. Plus, all our moves are fully insured. Herbert Removals storage is the leading service trusted by Sydney customers.
Don't have the time to pack and unpack your things? Let us help you. We'll ensure that your goods are packaged and secured during travel. We will also safely unpack them at your destination whether it's in the Northern Beaches or West, East, Inner West or the CBD. If you wish to pack yourself, we can also provide affordable packaging materials days before your move. We offer free rental of eco boxes which will be delivered to your door. At Herbert Removals Sydney, we only use the highest quality packaging materials designed specifically for your valuables.
Here's Why We're The #1 Removalist in Sydney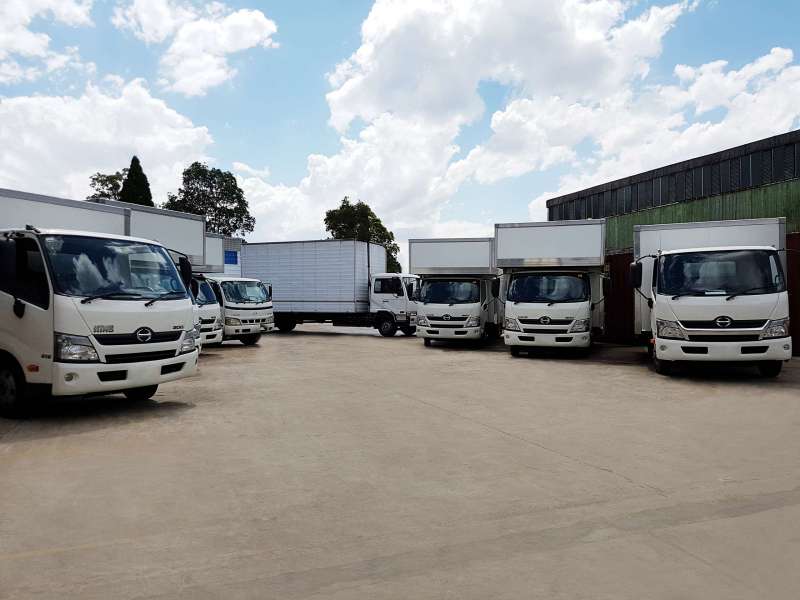 Professional Furniture Removalists in Sydney
Are you looking for reliable removalists? Prompt and professional service? We can cover short or long-distance relocations, local and interstate, and have a team that will help you every step of the way. So, rest assured that your removals and storage are in the right hands.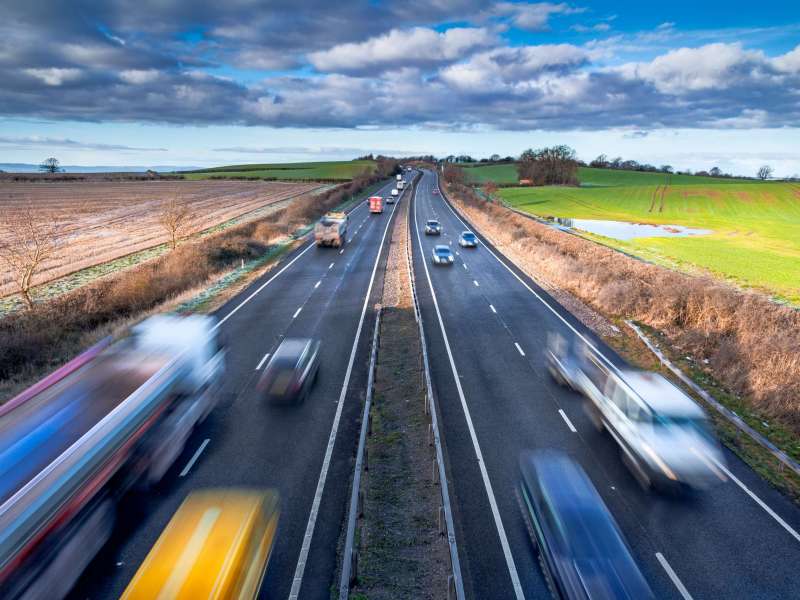 On-Time Guarantee
We know how stressful and time-consuming moving can be—so we designed a simple approach that will get things done the fastest and most efficient way possible. All our deliveries arrive on time and safely at your new destination. With our help, you'll have the peace of mind that your valuables will be where you need them to be—when you want them to be! We'll be there on time, every time.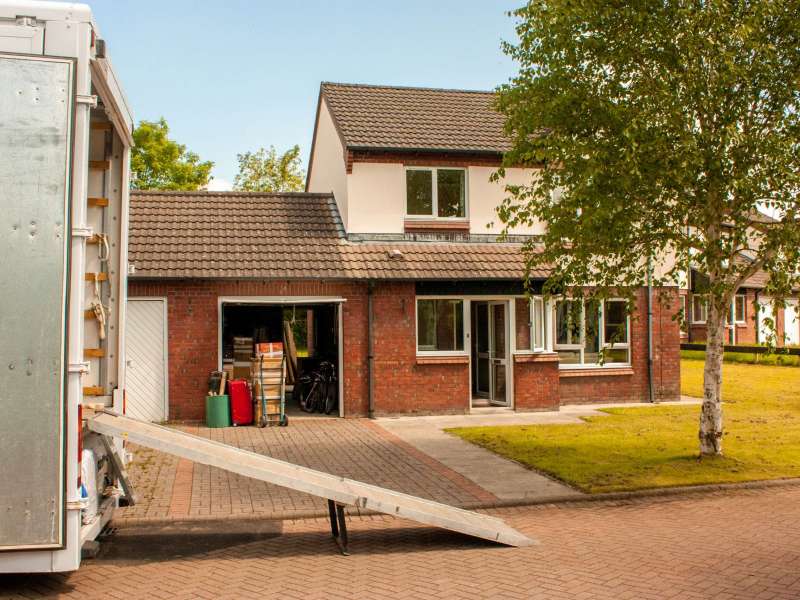 Straightforward Affordable Pricing
Despite our high-quality and excellent levels of service, our prices are surprisingly affordable. As one of the most trusted removalists in Sydney NSW, a lot of customers are happy with our service. We offer packages that will suit your needs, depending on how small or large your move will be. Not only will you save money, but you will also experience great service from Sydney-based removalists.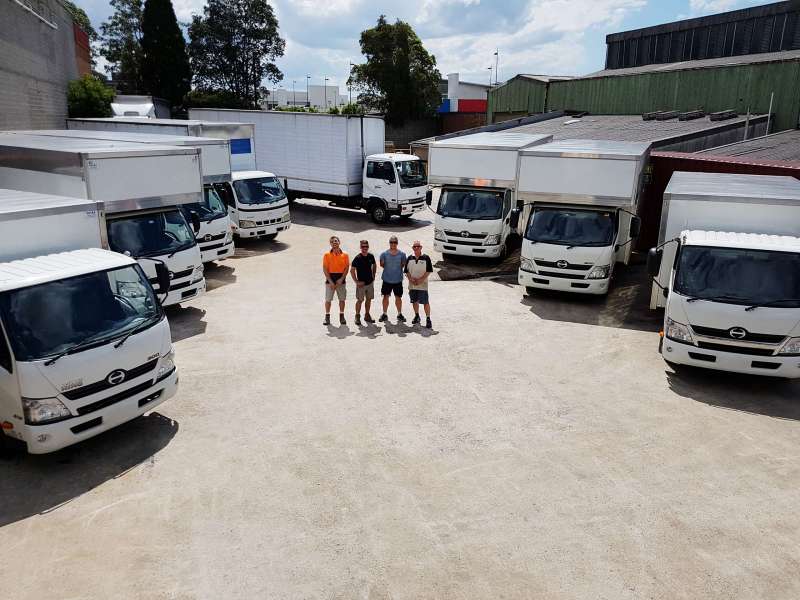 We're Professionals
Our removalists are professional, uniformed, and friendly to customers. All our staff members are background-checked and qualified professionals. We will never trust a stranger with your valuable possessions! Our team is passionate about helping you and will handle your items with care. Whether you need to move fragile decors or bulky furniture and effects, we'll get the job done. We even hire a move coordinator to be your point of contact throughout the whole moving process. Should you need help packing, we do it too! We take pride in our great reputation and have loyal customers over the years.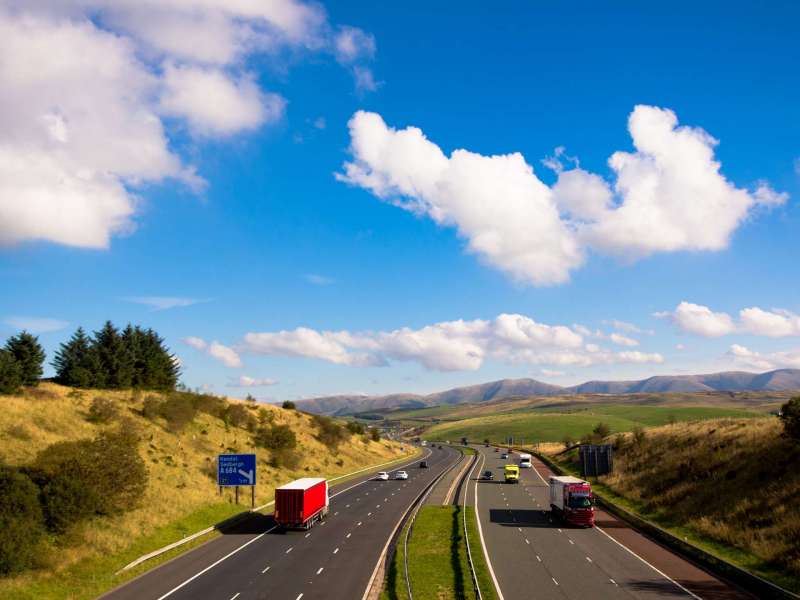 Expert Local Sydney Movers
With years of service in Sydney NSW, rest assured that we'll get your valuables to their destination. We're the only Sydney movers that can handle the city's hardest and most unique challenges. From traffic and parking to packing in high rises, we have a long list of success records. We can even point you towards the best restaurants and shops to visit in your area. Our furniture removals services are highly recommended by customers and envied by other movers. Sydney is our city and we know her by heart!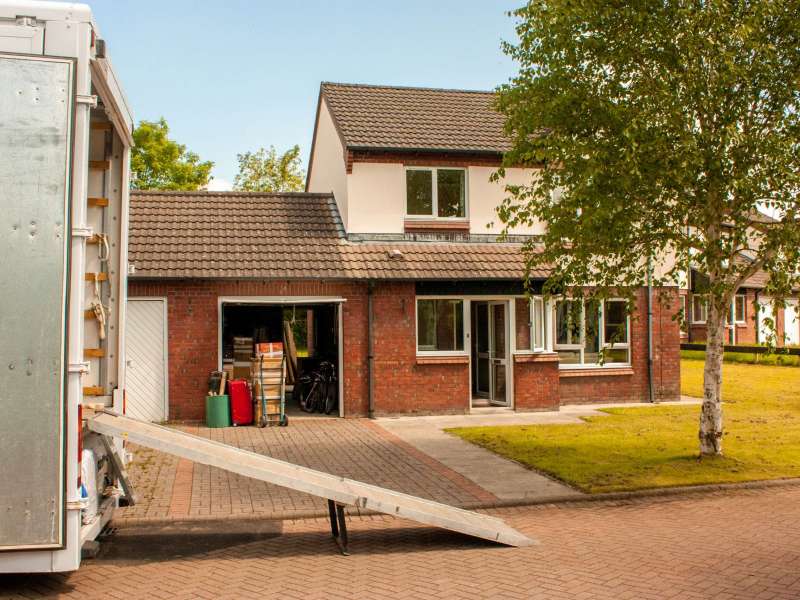 Complete Removal 5-Star Service
We're more than just a removals company, we also offer services that will improve your experience. From pre-packing furniture, storage, end-of-lease cleaning, and packaging— our removalist team can do it all. We are the best removalists Sydney that truly care about our customer's needs. With our help, you'll have the peace of mind that you'll be moving to your new home without any problems. Our goal is to provide you with a high-quality moving experience whilst ensuring you're happy with the service.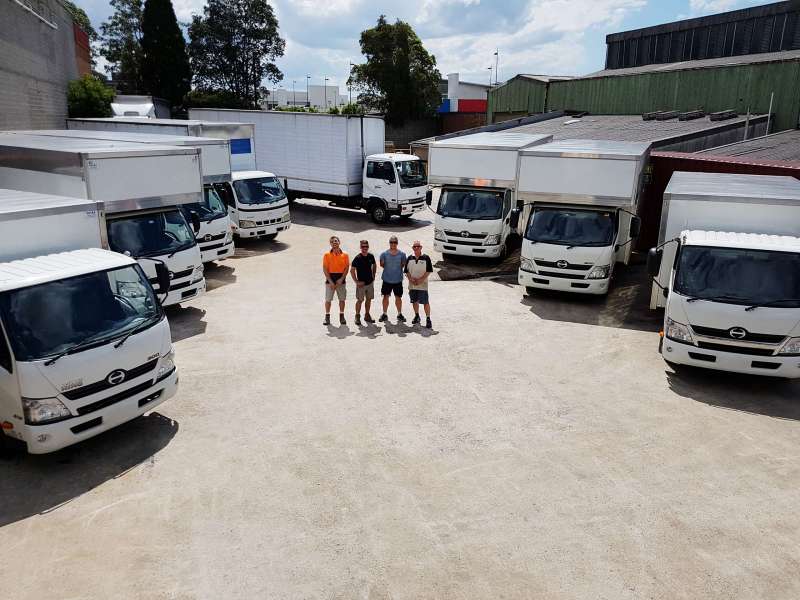 We've Been Moving for 10 Years
We are a family-owned moving company that has been in the business since 2007. Over the years we have completed thousands of moves! For Sydney moves large and small, interstate removals, or furniture removals, Herbert Removals is the top choice of movers all across New South Wales. Enjoy the peace of mind that comes with working with experienced removalists in NSW!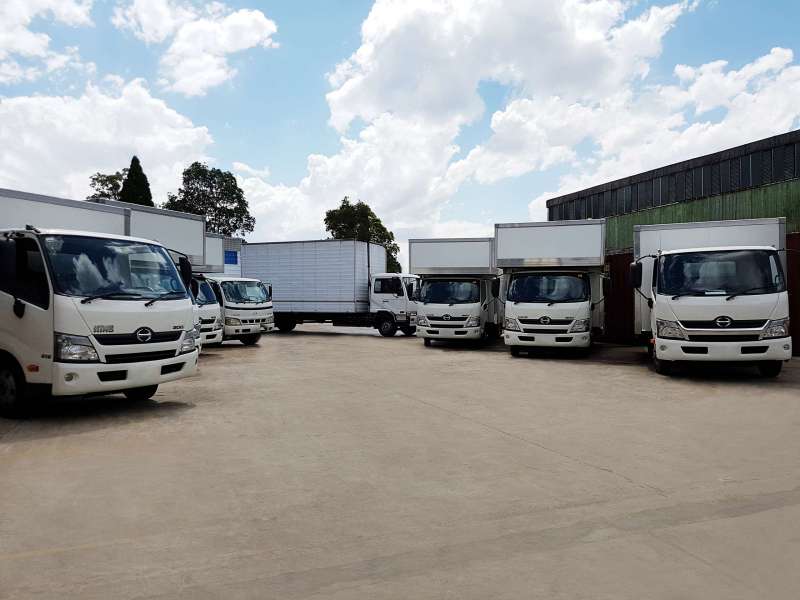 Covid Protocols
Herbert Removals Sydney strictly follows the COVID-19 protocols. We take you and our removalist safety seriously. For questions and concerns about our COVID response, don't hesitate to give us a call.
Why Our Customers Love Us?
We provide full removal service including packing, storing, and end-of-lease cleaning.
We are the only Sydney removalist that offers 24/7 moving services.
We have a fleet of trucks for local and interstate moves large or small.
We're insured. You can rest easy that your valuables are covered in case of accidents.
We offer low-cost, reliable service for people moving in and out of the city. No hidden prices!
We offer free moving boxes! You can pick them days before your move.
We have the best friendly staff that will support you through the entire moving process.
Free quote, moving estimates, and instant booking available. We have crazy fast response times!
All our removalists are experienced and trained professionals.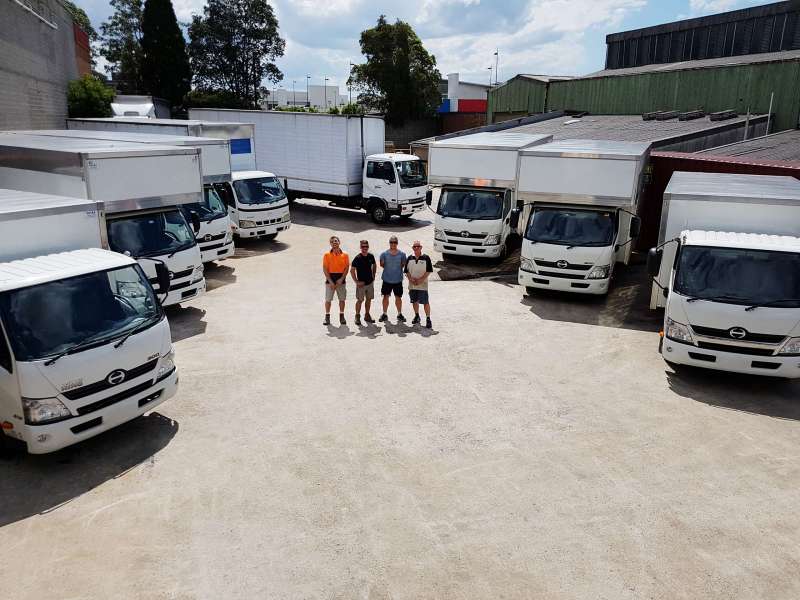 There are several Sydney removalists out there, but why choose us? What makes us different from the rest? Our commitment to good service and affordability. To serve our customers better, Herbert Removals Sydney constantly evolves and expands our services to fit their unique needs. Our team of removalists are not just staff members, they are experts in what they do. We offer the same professionalism and efficiency on each of our services no matter how small or large your moving needs are. Whether you're moving from Brisbane, Canberra, Melbourne, or anywhere in Sydney, Herbert Removals will get you there!
Competitive Rates+ Efficient Movers:
Sydney Removalists You Can Count On
Is your tight budget preventing you from making a big move? Don't let money be a constraint. Moving house doesn't have to cost you an arm and leg. We're here to help. With Herbert Removal Sydney, moving can be affordable and easy. Our interstate removals services' rates are one of the most affordable in all of Sydney. Our online moving quote estimate will help you find the best rate and package for you. We can even give you a personalised cost estimate. Our team of removalist are here to provide assistance with any questions.
Are you interested in our Sydney removalists? Call us to discuss your requirements today! Our removalists Sydney and packers are at your service 24/7.
Frequently Asked Questions
Know the common questions that are often asked by our previous clients. This may help answer any questions you may have about our removalist company and services.
Why Our Customers Love Us?
Herbert Removals Sydney is one of the best removal companies in the country. No job is too big or small for us! Our professional and cost-effective services will make any home or office relocation and interstate moving hassle-free.
Get your free moving estimate
Request a quote